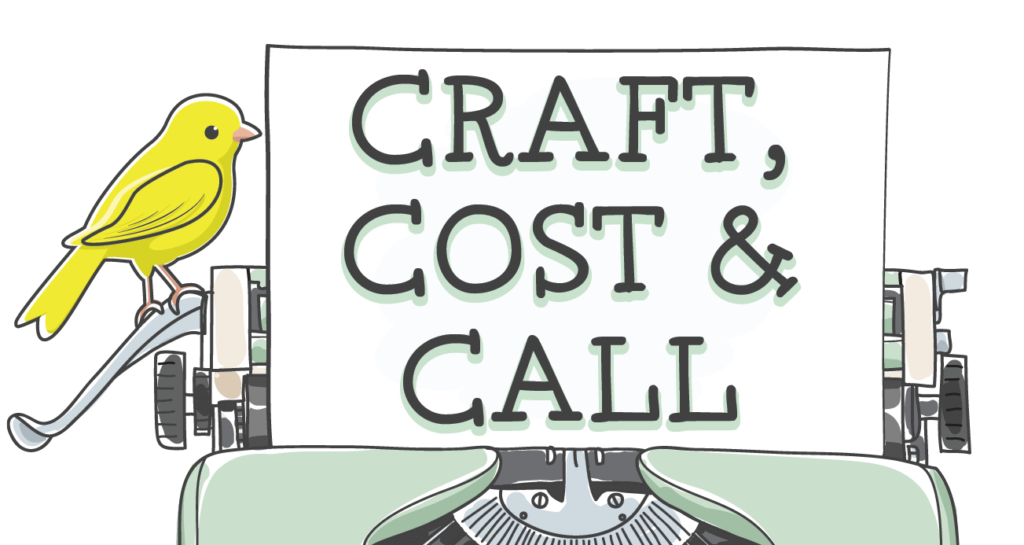 From the very beginning of my writing journey, other writers have helped me. They've encouraged me, mentored me, corrected me and challenged me. I've learned from so many people, both officially in classrooms and unofficially over coffee or casual feedback over a piece I was unsure of, or in a scary writer's group or conference where I wondered if I belonged. I'm so grateful for the sheltering wings of other writers.
As my writing partner Patricia Paddey and I have, well, matured (ahem); we both find ourselves doing the same — and wanting to do even more encouraging — to other writers who need a little boost. And so we wrote a book together.
As is our custom, we take on big projects together that we would likely never do alone, and that we know we can do better together. And Craft, Cost & Call: How to Build a Life as a Christian Writer is the best one yet. It's the best one yet because it involved writing with my such good friend, a trip to McGinnis Lake and the literal burning in our fireplace of an early draft. It involved dozens of calls, hours of writing (actually, years), too many emails and texts to count, dozens of rounds of rewriting, and of course, the push and pull we do for each other's writing that results in better writing.
That's what we hope Craft, Cost & Call can do for writers: push and pull. We want to gently push writers to get better and help pull them forward just a little bit if we can. We've learned some stuff. Our book is probably a little bit bossy sometimes, like we are. It's a little bit funny, as we like to think we are. It's honest. We offer writing insights and instruction, but we also share real-life stories (briefly!) about writing highs and lows. We also created "Try this" exercises that challenge writers at any stage to try something new, both for their craft and their career.
There are so many writing books out there, mountains of them. We think this one is a little bit different though (as any self-respecting writers would). It is especially for writers who are people of faith who may want to write about that kind of thing and for that kind of people, in those kinds of places. It is straight-up talk, served warmly. And it's coming soon!